San Diego Condo Mania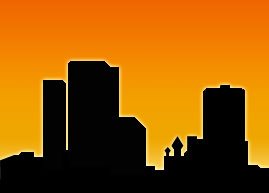 Coronado is a small "island" town in San Diego Bay, approximately 7.4 square miles in size, connected to the City of San Diego by the San Diego-Coronado Bridge and to the City of Imperial Beach to the south by State Highway 75. The town is the neighbor of Naval Base Coronado which includes Naval Air Station North Island, home port for two aircraft carriers and the Naval Amphibious Base where the elite SEALS are trained.

Downtown Coronado boasts unique shops and many restaurants serving residents and visitors. Three destination resorts and many small hotels offer a variety of accommodations. And our award-winning beach, recently ranked second best in the country by the Travel Channel, is a special jewel.
Condo Mania Market Reports

---

CORONADO Quarterly Market Report

The resale activity for condos in Coronado for the first quarter decreased 29.7% with 26 sold compared to 37 in the first quarter of 2016.

The Median Sale Price for condos sold in Coronado for the first quarter decreased 1.4% with a median price of $1,085,000 as compared to $1,100,000 in the first quarter of 2016.
Recent CORONADO Blog Posts

Where Are Most of the Beach Condos in the San Diego Area?
If you're looking for plenty of choices for condos on the beach, check out this area near downtown San Diego.

Should I Buy a San Diego Vacation Condo?
If you find yourself spending more time here renting a vacation property, it may be worth considering a purchase.
Browse by CORONADO Area
Featured Communities in CORONADO

La Princesa is a high-rise building in the Coronado Shores community of Coronado Island. Many units are characterized by open floor plans and views of Glorietta Bay and the downtown skyline from covered balconies. The La Princesa Tower is walking distance to nearly all of the restaurants and shops of Coronado Island. However, buyers are also less than five miles from downtown San Diego. For those lazy days, buyer can stay on grounds to enjoy the community's pool, hot tub, and ...

Upscale living awaits buyers La Perla in Coronado Shores. This community offers door person and concierge services, clubhouse with recreation room, swimming pool, sauna, spa/hot tub, exercise facilities, tennis courts, BBQ area, beach rights, secure underground parking garage, and extra storage. Depending upon the location of the residence, you'll have spectacular views of the bay and San Diego, directly out to the Pacific Ocean or both! Floorplans vary in size with the largest ...

With the best San Diego has to offer all within walking distance, buyers at Las Flores will never step into their car again. This gated high-rise building provides one, two, and three bedroom floor plans each with a view of the Pacific Ocean, Glorietta Bay, or both. Las Flores is located in the Coronado Shores community of Coronado Island and includes resort-like amenities such as pools, hot tubs, tennis courts and an exercise room. When wanting to venture off the grounds, buyers ...
Browse by CORONADO Community

Community
Active Listings
Price Range

---

ANTIGUA VILLAGE
2 Listings
Priced from: $985,000 to $1,135,000
BAHAMA VILLAGE
No Active Listings
BEACH VILLAGE AT THE DEL
1 Listing
Priced at $4,100,000
CORONADO CITY VIEWS
2 Listings
Priced from: $1,625,000 to $2,150,000
CORONADO POINT
2 Listings
Priced from: $1,700,000 to $1,995,000
CROWN
1 Listing
Priced at $1,100,000
EL CAMINO
1 Listing
Priced at $1,725,000
EL ENCANTO
3 Listings
Priced from: $1,389,000 to $2,650,000
EL MIRADOR
1 Listing
Priced at $975,000
GLORIETTA BAY POINT
No Active Listings
HARBORVIEW LOFTS
No Active Listings
ISLAND VILLAGERS
1 Listing
Priced at $899,000
JAMAICA VILLAGE
No Active Listings
KINGSTON COURT
No Active Listings
KINGSTON VILLAGE
1 Listing
Priced at $895,000
LA PERLA
3 Listings
Priced from: $1,449,000 to $6,950,000
LA PLAYA
2 Listings
Priced from: $975,000 to $2,450,000
LA PRINCESA
3 Listings
Priced from: $1,695,000 to $2,550,000
LA SIERRA
2 Listings
Priced from: $1,825,000 to $2,500,000
LAS FLORES
3 Listings
Priced from: $899,000 to $2,650,000
LAS PALMAS
2 Listings
Priced from: $2,375,000 to $2,659,500
LE MARTINIQUE
No Active Listings
MARDI GRAS
No Active Listings
MONTEGO COURT
2 Listings
Priced from: $699,000 to $825,000
PORT ROYALE
No Active Listings
REGATTA BAY
1 Listing
Priced at $1,545,000
SHERWOOD
No Active Listings
THE COMMODORE
1 Listing
Priced at $699,500
THE LANDING
1 Listing
Priced at $2,595,000
THE VILLAGE IN CORONADO
1 Listing
Priced at $2,399,000
TRINIDAD VILLAGE
No Active Listings
VILLA DEL SUR IN CORONADO VILLAGE
No Active Listings
VILLAGE CONDOMINIUMS
No Active Listings
Browse Individual Listings within this City
Community Locations

---
The Fair Housing Act prohibits discrimination in housing based on color, race, religion, national origin, sex, familial status, or disability.

Last Updated: 2017-05-29