San Diego Condo Mania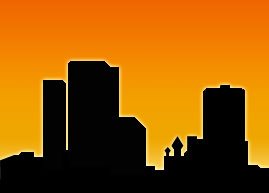 La Jolla is a seaside resort community within the city of San Diego, California. Even though the city is known for its high real estate prices, La Jolla condos can be a relatively affordable option for buyers that couldn't buy in the area otherwise.

Jolla borders Pacific Beach to the south and extends north to Torrey Pines State Reserve and Del Mar, California. Interstate 5 forms La Jolla's man-made border to the east, with the exception of some University of California, San Diego and commercial property east of I-5 and north of La Jolla Village Drive, which is also part of La Jolla.

I live in La Jolla, and can help you find the right place to live in this fabulous seaside resort!
Condo Mania Market Reports

---

LA JOLLA Quarterly Market Report

The resale activity for condos in La Jolla for the fourth quarter increased 23.1% with 112 sold compared to 91 in the fourth quarter of 2015.

The Median Sale Price for condos sold in La Jolla for the fourth quarter increased 12.9% with a median price of $662,500 as compared to $587,000 in the fourth quarter of 2015.
LA JOLLA Categories
Recent LA JOLLA Blog Posts

You Don't have to Live on the Beach in La Jolla to have a View
Don't just look at the condo buildings on the beach. We have some choices off the beach road with ocean views too.
Featured Communities in LA JOLLA

There are 2 complexes that boast the name "Villa La Jolla", one is located within walking distance of beautiful Windansea Beach. The other is close to UCSD. Both offer great entry level prices for La Jolla. Amenities include clubhouse with recreation room, fitness center, laundry facilities, pool, spa/hot tub. Park-like atmosphere.

Ocean breezes match the Mediterranean style vibe at Montefaro, a newer condo community in La Jolla. Avid golfers will love the Montefaro condominiums for the proximity to the La Jolla Country Club. Amenities promote relaxation - lounge in the sauna and spa, go for a refreshing dip in the pool or hit the fitness center. Entertain guests at the outdoor grill and patio area. Montefaro residents are just a short drive to the La Jolla Village and the La Jolla beaches.

You'll have fabulous parklike views in the beautiful gated community of Black Horse in La Jolla Farms. Situated on Torrey Pines Mesa, at the Western edge of the University of California San Diego (UCSD) campus, the complex of 121 townhomes resembles a Tuscan village. A significant amount of common area exists at Blackhorse, without the burden of on site recreational facilities. However, it is only a short walking distance to excellent recreational facilities at the adjoining ...
Browse by LA JOLLA Community

Community
Active Listings
Price Range

---

100 COAST
2 Listings
Priced from: $1,795,000 to $1,895,000
245 COAST
1 Listing
Priced at $1,275,000
302 PROSPECT
1 Listing
Priced at $2,195,000
7735 IVANHOE
1 Listing
Priced at $1,750,000
939 COAST BLVD
1 Listing
Priced at $2,100,000
AVELINE
3 Listings
Priced from: $2,220,000 to $2,420,000
BLACK HORSE
4 Listings
Priced from: $959,000 to $1,199,000
CAPE LA JOLLA GARDENS
1 Listing
Priced at $849,000
CLINTON MANOR
1 Listing
Priced at $780,000
CLUBDOMINIUMS
1 Listing
Priced at $1,199,000
COAST REGENCY
2 Listings
Priced from: $615,000 to $749,900
DEVONSHIRE
1 Listing
Priced at $729,000
EASTBLUFF
2 Listings
Priced from: $620,000 to $629,999
EDGEWATER COVE
1 Listing
Priced at $1,549,000
EL DORADO
2 Listings
Priced from: $1,050,000 to $1,090,000
EMERALD COVE
1 Listing
Priced at $1,375,000
LA JOLLA SHORES HEIGHTS
1 Listing
Priced at $848,900
MONTEFARO
4 Listings
Priced from: $1,390,000 to $2,599,000
MONTRACHET
1 Listing
Priced at $998,000
MOUNT LA JOLLA
1 Listing
Priced at $895,000
MUSE
2 Listings
Priced from: $5,970,000 to $6,354,000
PASEO LA JOLLA
1 Listing
Priced at $719,000
POSITANO
2 Listings
Priced from: $549,900 to $639,000
REGENTS LA JOLLA
1 Listing
Priced at $418,800
SEAHAUS
3 Listings
Priced from: $825,000 to $1,575,000
SHOREPOINT
1 Listing
Priced at $1,595,000
VILLA LA JOLLA
6 Listings
Priced from: $304,000 to $479,900
VILLAS MALLORCA
1 Listing
Priced at $649,000
WINDANSEA
3 Listings
Priced from: $1,095,000 to $1,306,000
WINDEMERE
3 Listings
Priced from: $699,000 to $995,000
Browse Individual Listings within this City
Community Locations

---
The Fair Housing Act prohibits discrimination in housing based on color, race, religion, national origin, sex, familial status, or disability.

Last Updated: 2017-03-23