San Diego Condo Mania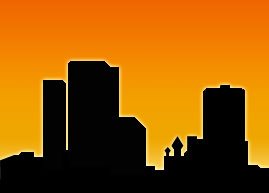 Categories > City: SAN DIEGO > San Diego Lofts for Sale in Downtown San Diego

Most San Diego lofts are in the downtown area, and many of the loft communities you see here will have a combination of loft style and condo style.

Vaulted ceilings, a modern/urban design, open floorplans, are just some of the qualities that make a San Diego loft a desirable option. Loft designs vary from a true loft with exposed ductwork and a single large space, to a modern style with tall ceilings, clean lines and large living areas.
Featured Articles

San Diego Lofts - Small to Large
From smaller and affordable to large and spaciously decadent, there's a loft in San Diego for you.

Live-Work Lofts
Want to live where you work? San Diego has several for-sale lofts with an office component.

Simple Ways to Decorate Your San Diego Condo and Maximize Space
With a keen eye and a few clever tricks, it's possible to turn a small condo space in San Diego into a stylish, functional home that meets all of your needs.

Living the Loft Life in San Diego
Here are 3 things to consider BEFORE you pick a loft in San Diego.
Featured Community

Pick condo style or loft style at M2i in downtown San Diego. The loft style floor plan of the complex boasts of floor -to-ceiling windows, high ceilings, private decks, and skylights in some units. Get the open floorplan loft here or pick a unit with built-out bedrooms. The complex has a landscaped courtyard, gated parking and a rooftop deck with great views of the East Village neighborhood. With many art galleries and studios peppered throughout the neighborhood, the East Village ...
Featured Community

Let the party come to you while living in the Hard Rock. Not only walking distance to the bars and restaurants of the Gaslamp Quarter, but itself one of the area's most notable nightlife destinations. The Hard Rock is home to 207 and Float nightclubs and the fun continues at its weekly pool parties. Hard Rock is also home to Maryjane's, a contemporary diner serving breakfast, lunch, and dinner, as well as the world famous Nobu, serving up a Japanese fusion dining experience. The ...
Featured Community

Park Loft is ideally located in the East Village Ballpark District outside Petco Park's center field. These luxury warehouse lofts measure between 930 square feet to over 3300 square feet in true loft style with ten foot plus ceilings baring exposed conduit and ductwork. The floor-to-ceiling, wood-framed windows are operable and fill the space with natural light while providing spectacular views. There are also 8-foot French doors stained to match the floors, convenient trash chutes, and ...
Featured Community

The Lofts at 777 Sixth is a unique low-rise condo building situated at the famous Gaslamp Quarter. You can choose from one and two bedrooms, studio and loft style units. The lower pricing and contemporary interiors make this community perfect for first time buyers, especially considering the low HOA fees. If you love entertaining guests, the complex's BBQ area is just perfect for a weekend cookout. With amenities such as underground parking, a landscaped courtyard and a community ...
Featured Community

The two towers of Park Terrace overlook the San Diego Padre's Petco Park, which makes this condo community a baseball fan's dream home. Located in the urban-chic East Village neighborhood, the two towers - 8 and 14 stories high, contain an atrium that connects them and offers homeowners a gated parking garage. Upscale entertainment options like shopping, dining, bowling, dancing, live music are all within minutes of Park Terrace, and Downtown San Diego's iconic Gaslamp Quarter is ...
Browse Condos, Lofts and Townhomes by Community

350 WEST ASH ... 1 Listing ... Priced at $525,000

5 X 5 LOFTS ... No Active Listings

5TH AVE LOFTS ... No Active Listings

ALOFT ON CORTEZ HILL ... 1 Listing ... Priced at $475,000

ALTA ... 3 Listings ... Priced from: $339,500 to $899,000

ATRIA ON MARKET ... 2 Listings ... Priced from: $284,900 to $400,000

C2 LOFTS ... No Active Listings

CABLE BUILDING LOFTS ... No Active Listings

CITYFRONT TERRACE ... 1 Listing ... Priced at $624,900

DOMA ... 3 Listings ... Priced from: $529,000 to $1,069,000

FAHRENHEIT ... 3 Listings ... Priced from: $599,000 to $789,000

HARD ROCK ... 5 Listings ... Priced from: $275,000 to $360,000

LOFTS AT 777 ... 4 Listings ... Priced from: $347,000 to $635,000

LUSSO LOFTS ... 1 Listing ... Priced at $570,000

M2i ... 6 Listings ... Priced from: $365,000 to $975,000

PALERMO ... 1 Listing ... Priced at $382,000

PARK LOFT ... 5 Listings ... Priced from: $669,000 to $2,675,000

PARK ROW ... No Active Listings

PARK TERRACE ... 4 Listings ... Priced from: $590,000 to $748,000

SAMUEL FOX LOFTS ... 2 Listings ... Priced from: $749,000 to $1,389,000

SMART CORNER ... 4 Listings ... Priced from: $276,900 to $440,000

SOLARA LOFTS ... 4 Listings ... Priced from: $299,900 to $749,900
Community Locations

---
Featured Agents

Jeffrey Sill
RE/MAX Coastal Properties
CA BRE #01295008

Jeff brings to the team 10+ years of real estate sales experience in San Diego County. Not sure which area of San Diego will be right for you? Let a local expert like Jeffrey help you find a community that suits all your needs.

View Full Agent Bio for Jeffrey Sill
The Fair Housing Act prohibits discrimination in housing based on color, race, religion, national origin, sex, familial status, or disability.

Last Updated: 2017-04-25