San Diego Condo Mania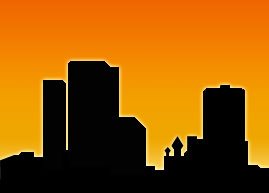 San Diego High Rise Condos

Currently, there 79 ACTIVE Condo Listings at this time for the category San Diego High Rise Condos. Asking Prices range from $339,000 to $6,888,800 with an average price of $1,383,128 and a Avg Price Per Sq Foot of $803.

If you like high rise living, downtown San Diego is the place to be. Most residents in the immediate downtown area live in high rises, because there are so many activities concentrated in that one area. For example, The Meridian is a San Diego high rise situated between the beautiful harbor area and the action packed Gaslamp quarter.

But not all high rises are downtown. Coronado Shores is a large complex of beachfront high rises that continues to be popular as an oceanside residential option.
Featured Articles

Our Favorite San Diego High Rise Condos Now
When we're asked which high rise condo is the best, we respond with "what Downtown San Diego neighborhood do you like?"
Featured Community

If the ocean is your obsession, then Harbor Club in the Marina District is the place for you. With unparalleled sea views everywhere you look, this luxurious high-rise is where the city and bay meet. There are both one and two bedroom units, as well as a two-level penthouse with 360-degree views of the bay and the city. At Harbor Club, you can enjoy a spa, Jacuzzi, 95-foot swimming pool, a fitness room with sauna, an outdoor patio dining area and the famous Morton's of Chicago ...
Featured Community

Scan the skyline for a tall building in the Columbia District of downtown San Diego, and you're probably looking at Electra. It is the tallest residential tower in the area, standing at 43-stories high. The first thing you'll notice is the old facade of the historic San Diego Gas and Electric building that has been integrated into the exterior of the building. The elegance and style of this tower is hard to miss as you step into the massive lobby. The amenities include 24 hour ...
Featured Community

For the ultimate lifestyle with incomparable service and amenities, you must check out Pacific Gate. This new high-rise is set to open in 2017. Two and three bedroom condos range from 1,390 to 2,608 square feet and come with ultimate chef's kitchens, heated bathroom floors, soaking tubs and services unseen in any other local community. From boat sharing and available luxury cars to a Chef Concierge who helps plan and execute your dinner parties, no service is left unturned. Located ...
Featured Community

The twin towers of Horizons in downtown San Diego are an iconic landmark of the Downtown San Diego skyline. The 2 and 3 bedroom condos (some that span 2 floors) offer views of both the city and the bay, so you can choose which you would like to wake up to every new day. A lush inner courtyard, complete with waterfalls, leads you into the gated complex. Horizons condo residents enjoy 24-hour security, a hot tub and spa, concierge services, a pool, and a dedicated barbecue area for ...
Featured Community

Located in the Marina District of Downtown San Diego, Meridian is a unique luxury condo building that is reminiscent of something out of the New York skyline. Its landscaped garden, grand lobby, spa and pool, and scenic views of the San Diego Bay makes the 27-story Meridian building one of the most coveted properties in the bay area. The living quarters at the Meridian have high ceilings, ample storage space, and large closets. The building is close to medical offices, retail ...
Browse Condos, Lofts and Townhomes by Community

41 WEST ... 4 Listings ... Priced from: $1,160,000 to $4,499,000

ACQUA VISTA ... 3 Listings ... Priced from: $424,900 to $540,000

BAYSIDE ... 2 Listings ... Priced from: $895,000 to $1,675,000

BREEZA ... 4 Listings ... Priced from: $430,000 to $1,269,000

DIAMOND TERRACE ... 3 Listings ... Priced from: $339,000 to $729,900

ELECTRA ... 10 Listings ... Priced from: $575,000 to $1,599,000

HARBOR CLUB ... 14 Listings ... Priced from: $698,800 to $6,888,800

HORIZONS ... 7 Listings ... Priced from: $584,900 to $1,189,000

MERIDIAN ... 5 Listings ... Priced from: $623,000 to $4,500,000

PACIFIC GATE ... 8 Listings ... Priced from: $1,014,900 to $3,999,900

PACIFIC TOWER ... 1 Listing ... Priced at $699,000

PARK LAUREL ... 2 Listings ... Priced from: $2,195,000 to $2,699,000

PARK TERRACE ... 3 Listings ... Priced from: $389,000 to $580,000

SAPPHIRE TOWER ... 4 Listings ... Priced from: $1,295,000 to $2,250,000

THE MARK ... 5 Listings ... Priced from: $485,000 to $1,049,000

TREO ... 4 Listings ... Priced from: $457,000 to $1,199,000
Community Locations

---
Featured Condo Mania High Rise Condos For Sale
The Fair Housing Act prohibits discrimination in housing based on color, race, religion, national origin, sex, familial status, or disability.

Last Updated: 2017-07-25