San Diego Condo Mania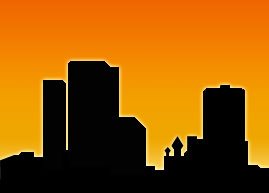 San Diego is the eighth largest city in the United States, and it thrives on tourism. Snuggled up to the Pacific Ocean with its natural deep-water harbor, mild climate, and picturesque hills and canyons, it's easy to see why tourists visit this city in droves.

In addition to tourism, military and defense is a top industry here, and Naval Base San Diego is the largest employer. San Diego is home to University of California, San Diego, and UCSD Medical Center serves as a leader in biotechnology research. Kaiser Permanente and Qualcomm are also a strong presence in the city.

The San Diego Zoo, The San Diego Zoo Safari Park, and SeaWorld San Diego are world-famous tourist attractions. Balboa Park, over 1,200 acres, is the largest urban park in the country. It's also considered the "Smithsonian of the West" with its huge assortment of cultural attractions including art galleries, more than a dozen museums, and the award winning Old Globe Theatre.

A newly remodeled waterfront promenade at America's Cup Harbor offers restaurants and marinas. Point Loma's sportfishing fleets feature charters for deep sea fishing in nearby waters or off the coast of Mexico.

It takes more than a few days to explore all that beautiful San Diego has to offer!
Condo Mania Market Reports

---

SAN DIEGO Quarterly Market Report

The resale activity for condos in San Diego for the second quarter decreased 8.6% with 1629 sold compared to 1783 in the second quarter of 2016.

The Median Sale Price for condos sold in San Diego for the second quarter increased 7.5% with a median price of $418,000 as compared to $389,000 in the second quarter of 2016.
SAN DIEGO Categories
Recent SAN DIEGO Blog Posts

Civita - the Place to be for New San Diego Condos
An ambitious master planned community, Civita offers several new townhome, loft and condo communities.
Browse by SAN DIEGO Area

Browse by Area
Active
Listings
Price
SQFT
Min Price
Max Price

---

DOWNTOWN SAN DIEGO
206
$708
$279,900
$6,888,800
MISSION BEACH
17
$1,103
$550,000
$2,850,000
OCEAN BEACH
2
$438
$325,000
$515,000
PACIFIC BEACH
25
$633
$299,900
$2,295,000
UNIVERSITY CITY
22
$487
$234,800
$1,280,000
UNIVERSITY HEIGHTS
5
$492
$325,000
$670,000
Featured Communities in SAN DIEGO

If the ocean is your obsession, then Harbor Club in the Marina District is the place for you. With unparalleled sea views everywhere you look, this luxurious high-rise is where the city and bay meet. There are both one and two bedroom units, as well as a two-level penthouse with 360-degree views of the bay and the city. At Harbor Club, you can enjoy a spa, Jacuzzi, 95-foot swimming pool, a fitness room with sauna, an outdoor patio dining area and the famous Morton's of Chicago ...

The very first thing you will notice about Cityfront Terrace in the Marina District, is its stunning brick facade and architecture. Two beautifully landscaped private gardens welcome you into the building, which head to sundecks, two heated swimming pools, a gazebo, a spa, and an outdoor barbecue area. Look out of your window to take in the spectacular views of sunny San Diego and the harbor. The Gaslamp district, with its fabulous entertainment, shopping and dining options, is ...

Park Loft is ideally located in the East Village Ballpark District outside Petco Park's center field. These luxury warehouse lofts measure between 930 square feet to over 3300 square feet in true loft style with ten foot plus ceilings baring exposed conduit and ductwork. The floor-to-ceiling, wood-framed windows are operable and fill the space with natural light while providing spectacular views. There are also 8-foot French doors stained to match the floors, convenient trash chutes, and ...
Browse by SAN DIEGO Community

Community
Active Listings
Price Range

---

1 MISSION
No Active Listings
235 MARKET STREET
1 Listing
Priced at $409,000
3100 FRONT
No Active Listings
3200 SIXTH AVENUE
No Active Listings
350 WEST ASH
No Active Listings
36TH STREET VILLAS
No Active Listings
3910 AT THE BEACH
No Active Listings
3955 GRESHAM
No Active Listings
41 WEST
2 Listings
Priced from: $1,160,000 to $1,299,000
4133 FLORIDA STREET
No Active Listings
4138 ROW HOMES
No Active Listings
5 ON KANSAS
No Active Listings
5 X 5 LOFTS
No Active Listings
5TH AVE LOFTS
1 Listing
Priced at $509,000
7 ON KETTNER
No Active Listings
711 ISLAND
No Active Listings
ACQUA VISTA
3 Listings
Priced from: $469,900 to $549,000
ADELA
3 Listings
Priced from: $285,000 to $380,000
ADELAIDE VILLAS
No Active Listings
ADOBE FALLS
2 Listings
Priced from: $249,000 to $299,000
AFFINITY
No Active Listings
AIROSO
No Active Listings
ALABAMA 12
No Active Listings
ALICANTE
No Active Listings
ALLURE
No Active Listings
ALOFT ON CORTEZ HILL
No Active Listings
ALTA
3 Listings
Priced from: $439,000 to $1,179,000
ALTADENA MANOR
1 Listing
Priced at $195,000
AMANTE RAVENNA
No Active Listings
AMERICANA
1 Listing
Priced at $250,000
ANCHOR COVE
No Active Listings
ANDALUCIA
No Active Listings
ANDRIA
No Active Listings
APERTURE
No Active Listings
ARBOR LAKES
1 Listing
Priced at $459,900
ARIA
1 Listing
Priced at $699,000
ARIZONA PARK
No Active Listings
ASPENS
No Active Listings
AT THE BAY
1 Listing
Priced at $549,000
ATLAS
1 Listing
Priced at $699,000
ATRIA ON MARKET
3 Listings
Priced from: $365,000 to $385,000
AURORA AT RIVIERA DEL SOL
1 Listing
Priced at $324,999
AVANTI
No Active Listings
AVERY POINTE AT VERIDIAN
No Active Listings
AXOS
No Active Listings
BAHIA VISTA
No Active Listings
BALBOA RIDGE
No Active Listings
BALBOA TOWERS
1 Listing
Priced at $360,000
BANKERS HILL TOWER
No Active Listings
BARRIER REEF
No Active Listings
BAY CONTEMPO
No Active Listings
BAY CREST
No Active Listings
BAY HO
5 Listings
Priced from: $338,000 to $529,000
BAY POINTE
2 Listings
Priced from: $515,000 to $529,000
BAY RIDGE
No Active Listings
BAY SCENE
No Active Listings
BAY TERRACE PINES
1 Listing
Priced at $235,900
BAY VU
No Active Listings
BAYFRONT
No Active Listings
BAYSIDE
7 Listings
Priced from: $749,000 to $1,650,000
BAYSIDE CASTLE
No Active Listings
BAYSIDE WALK
2 Listings
Priced from: $1,190,000 to $1,899,000
BAYVIEW RIDGE
No Active Listings
BEACON POINT
No Active Listings
BEECH TOWER
1 Listing
Priced at $597,000
BELAIRE
2 Listings
Priced from: $572,500 to $575,000
BELLA PACIFIC
No Active Listings
BELLA VIA
No Active Listings
BELLARADO
No Active Listings
BELLEFONTAINE
No Active Listings
BELSERA
2 Listings
Priced from: $519,000 to $539,900
BERMUDA 12
No Active Listings
BERNARDO GARDENS
No Active Listings
BERNARDO GREENS
No Active Listings
BERNARDO PINES
1 Listing
Priced at $399,000
BERNARDO TERRACE
No Active Listings
BERNARDO VILLAS
1 Listing
Priced at $359,000
BIRDLAND
No Active Listings
BLOSSOM WALK
1 Listing
Priced at $259,000
BLUE WATER VILLAS
1 Listing
Priced at $1,059,999
BLUE WATERS
No Active Listings
BLUFFS OF FOX RUN
3 Listings
Priced from: $519,900 to $565,000
BOHEMIA
No Active Listings
BONITA VISTA
No Active Listings
BRAMSON PLACE
No Active Listings
BREEZA
1 Listing
Priced at $699,999
BRENTWOOD
1 Listing
Priced at $399,000
BRIDGEPORT
No Active Listings
BRIDGES AT ESCALA
1 Listing
Priced at $529,000
BRIDGEVIEW
1 Listing
Priced at $405,000
BRIDGEVIEW LOFTS
1 Listing
Priced at $639,000
BRIGHTON TOWNHOMES
No Active Listings
BRITTANY TOWER
1 Listing
Priced at $799,000
BROADWAY PINES
No Active Listings
BUNGALOWS
No Active Listings
C2 LOFTS
No Active Listings
CABLE BUILDING LOFTS
No Active Listings
CAIRO
No Active Listings
CAMBRIA
2 Listings
Priced from: $675,000 to $799,000
CAMBRIDGE
3 Listings
Priced from: $249,000 to $389,000
CAMBRIDGE SQUARE
1 Listing
Priced at $849,000
CAMBRIDGE TERRACE
No Active Listings
CAMELOT BAY
1 Listing
Priced at $700,000
CAMELOT CROWN POINT
No Active Listings
CAMINO BERNARDO
No Active Listings
CAMINO VILLAS
No Active Listings
CAMPANAS
No Active Listings
CAMPTON
1 Listing
Priced at $735,000
CAMPUS VILLAS
No Active Listings
CAMPUS WALK
No Active Listings
CANDLELIGHT
No Active Listings
CANTABRIA
1 Listing
Priced at $339,900
CANTERRA
No Active Listings
CANYON BLUFFS
No Active Listings
CANYON HAVEN
2 Listings
Priced from: $530,000 to $599,000
CANYON RIM
No Active Listings
CANYON WOODS
No Active Listings
CAPISTRANO
1 Listing
Priced at $1,595,876
CAPRI
No Active Listings
CAPRI BY THE SEA
No Active Listings
CAREFREE SAN CARLOS
2 Listings
Priced from: $315,000 to $319,000
CARMEL POINTE
No Active Listings
CARMEL ROW
No Active Listings
CARMEL TRAILS
No Active Listings
CARRIAGE HOUSE
No Active Listings
CARROLL CANYON
No Active Listings
CASA BELLA
No Active Listings
CASA BLANCA
No Active Listings
CASA CAPRICORN
No Active Listings
CASA DE ALVARADO
4 Listings
Priced from: $280,000 to $300,000
CASA DEL CERRO
No Active Listings
CASA DORADA
2 Listings
Priced from: $194,000 to $249,900
CASA SIERRA
No Active Listings
CASA VALENCIA
1 Listing
Priced at $687,000
CASABELLA RENAISSANCE LA JOLLA
2 Listings
Priced from: $1,200,000 to $1,280,000
CASIOLA
No Active Listings
CASTAWAY
No Active Listings
CENTRE COURT
No Active Listings
CENTURY PLAZA TOWERS
1 Listing
Priced at $649,000
CHATEAU AT THE SUMMIT
No Active Listings
CHATEAU VILLAGE
No Active Listings
CHEROKEE CANYON
No Active Listings
CHEROKEE COURT
No Active Listings
CHEROKEE VILLAS
No Active Listings
CITY SCENE
1 Listing
Priced at $465,000
CITY WALK
4 Listings
Priced from: $574,900 to $910,000
CITYFRONT TERRACE
12 Listings
Priced from: $549,000 to $1,249,000
CITYMARK AT CORTEZ HILL
No Active Listings
CITYSCAPE
No Active Listings
CITYSCAPE AT GOLDEN HILL
No Active Listings
CLIFFBRIDGE ESTATES
No Active Listings
CLIFFROCK MANOR
No Active Listings
COLE MANOR NORTH
1 Listing
Priced at $309,000
COLLEGE PARK GARDENS
No Active Listings
COLLEGE PARK TOWN HOMES
No Active Listings
COLLWOOD GLEN
2 Listings
Priced from: $450,000 to $469,000
COLLWOOD MEADOWS
1 Listing
Priced at $345,000
COLLWOOD POINT
No Active Listings
COLLWOOD VILLAS
1 Listing
Priced at $379,000
COLUMBIA PLACE
5 Listings
Priced from: $515,000 to $539,945
CONCORD SQUARE
No Active Listings
CORAL COVE
No Active Listings
CORAL RIDGE
No Active Listings
CORAL TREE
2 Listings
Priced from: $339,000 to $789,000
CORONADO TERRACE
No Active Listings
CORTEZ BLU
No Active Listings
CORTINA
No Active Listings
COSTA VIVA
1 Listing
Priced at $449,000
COURTYARD AT COLLEGE
No Active Listings
COURTYARDS
3 Listings
Priced from: $325,000 to $479,000
CREEKSIDE OF SAN DIEGO
No Active Listings
CREEKWOOD
2 Listings
Priced from: $330,000 to $344,950
CREST AT DEL MAR
No Active Listings
CROWN BAY
1 Listing
Priced at $525,000
CROWN POINT JEWELL
1 Listing
Priced at $569,000
CROWN POINT VILLAS
3 Listings
Priced from: $449,000 to $469,000
DARNALL
No Active Listings
DEL CERRO HEIGHTS
No Active Listings
DEL MAR HEIGHTS
No Active Listings
DEL MAR HIGHLANDS
1 Listing
Priced at $555,000
DEL MAR VILLAS
3 Listings
Priced from: $485,000 to $490,000
DEL PRADO
No Active Listings
DEL REY
No Active Listings
DEVONSHIRE WOODS
No Active Listings
DIAMOND TERRACE
2 Listings
Priced from: $489,000 to $625,000
DIEGUENOS
No Active Listings
DISCOVERY AT CORTEZ
5 Listings
Priced from: $399,000 to $1,195,000
DOMA
2 Listings
Priced from: $715,000 to $849,900
DOVE STREET VILLAS
No Active Listings
DUETTO
No Active Listings
EAST BLUFF
1 Listing
Priced at $684,900
EASTRIDGE
No Active Listings
EASTVIEW
1 Listing
Priced at $689,000
EDGEWATER
No Active Listings
EL CORTEZ
2 Listings
Priced from: $475,000 to $2,650,000
ELDORADO GREENS
No Active Listings
ELECTRA
8 Listings
Priced from: $489,000 to $1,549,000
ELEMENT
No Active Listings
ELEVATE AT CIVITA
No Active Listings
ELYSIAN
2 Listings
Priced from: $539,000 to $569,000
ENSENADA COURT VILLAS
No Active Listings
ESCALA
1 Listing
Priced at $719,900
ESPERANZA
No Active Listings
ESPLANADE
No Active Listings
ESSEX PLACE
1 Listing
Priced at $329,000
EUCLID GARDENS
No Active Listings
EVERGREEN
1 Listing
Priced at $340,000
FAHRENHEIT
No Active Listings
FAIRHAVEN ACRES
No Active Listings
FAIRWAY VISTAS
No Active Listings
FASHION HILLS
2 Listings
Priced from: $529,000 to $550,000
FASHION VIEW
No Active Listings
FEATHER RIDGE
No Active Listings
FELSPAR BY THE SEA
No Active Listings
FELTON HEIGHTS
No Active Listings
FELTON MANOR
No Active Listings
FLORIDA KEYES
No Active Listings
FLORIDA PARK
No Active Listings
FORTUNA PARK
No Active Listings
FRAME AND FOCUS
1 Listing
Priced at $699,000
FRANCISCAN
No Active Listings
FRIAR GARDENS
No Active Listings
FRIARS MISSION
No Active Listings
FRIARS POINTE
No Active Listings
FRIARS VILLAGE
1 Listing
Priced at $414,000
GARRETSON AT DEL SUR
No Active Listings
GASLAMP CITY SQUARE
6 Listings
Priced from: $339,000 to $495,000
GENESEE HIGHLANDS
No Active Listings
GIANNI
No Active Listings
GLENWOOD SPRINGS
1 Listing
Priced at $630,000
GOLDEN MANOR
No Active Listings
GOLDEN VILLAGE
No Active Listings
GOLFVIEW ESTATES
No Active Listings
GRAND PACIFICA
No Active Listings
GRANDE AT SANTA FE
No Active Listings
GREENSTONE ROWHOMES
No Active Listings
GUILD ON 30TH
2 Listings
Priced from: $524,900 to $624,900
HACIENDAS
No Active Listings
HALCYON
No Active Listings
HARBOR CLUB
15 Listings
Priced from: $698,800 to $6,888,800
HARBOR VILLAS
No Active Listings
HARBOR VISTA
1 Listing
Priced at $179,900
HARBORVIEW TERRACE
No Active Listings
HARD ROCK
6 Listings
Priced from: $279,900 to $350,000
HAWTHORN
1 Listing
Priced at $579,000
HERITAGE HOUSE
No Active Listings
HERITAGE ON FIRST
No Active Listings
HERITAGE PARK
3 Listings
Priced from: $264,999 to $355,000
HERITAGE VILLAS
No Active Listings
HIGH COUNTRY WEST
No Active Listings
HIGH RIDGE
No Active Listings
HIGHLANDS VILLAGE
No Active Listings
HILL N DALE
1 Listing
Priced at $289,900
HILLCREST 19
No Active Listings
HILLCREST PLACE
No Active Listings
HILLSBOROUGH
2 Listings
Priced from: $375,000 to $440,000
HILLSIDE VILLAS
1 Listing
Priced at $415,000
HILLTOP OF SABRE SPRINGS
No Active Listings
HOOVER HEIGHTS
2 Listings
Priced from: $161,900 to $161,900
HORIZON HOUSE
No Active Listings
HORIZONS
6 Listings
Priced from: $579,900 to $1,189,000
HYATT STREET TOWNHOMES
No Active Listings
HYDE PARK VILLAS
1 Listing
Priced at $249,000
HYE PARK
No Active Listings
ICON
7 Listings
Priced from: $349,000 to $799,900
IDAHO PALMS
No Active Listings
IL PALIO
2 Listings
Priced from: $278,000 to $359,000
ILLINOIS ARMS
No Active Listings
IMPERIAL PALM TERRACE
No Active Listings
IRIS GARDENS
No Active Listings
IVY CREST
2 Listings
Priced from: $459,000 to $629,000
IVY HILL
No Active Listings
KENSINGTON PARK VILLAS
1 Listing
Priced at $495,000
KENSINGTON VILLAS
1 Listing
Priced at $259,000
KING COURT
No Active Listings
LA BOHEME
4 Listings
Priced from: $270,000 to $479,000
LA CASA VILLA
No Active Listings
LA CRESTA
No Active Listings
LA JOLLA VILLAGE PARK
No Active Listings
LA PAZ
No Active Listings
LA PLAGE
No Active Listings
LA PLAYA VILLAS
No Active Listings
LA VITA
2 Listings
Priced from: $699,000 to $1,099,000
LAKE MURRAY TERRACE
No Active Listings
LAKE PARK VILLAS
1 Listing
Priced at $275,000
LAS BRISAS SAN DIEGO
No Active Listings
LAS PALMAS SAN DIEGO
No Active Listings
LATITUDE
No Active Listings
LAUREL BAY
No Active Listings
LAUREL HILL
No Active Listings
LAUREL MANOR
No Active Listings
LE PARC CHATEAU
1 Listing
Priced at $535,000
LE RONDELET
1 Listing
Priced at $949,000
LEGACY WALK
2 Listings
Priced from: $425,000 to $430,000
LEX 39
No Active Listings
LIBERTY MANOR
No Active Listings
LIBERTY STATION
No Active Listings
LOFTS AT 777
2 Listings
Priced from: $325,000 to $369,000
LOGAN HEIGHTS
No Active Listings
LOMA CRESTA
No Active Listings
LOMA PORTAL
1 Listing
Priced at $649,000
LOMA RIVIERA
No Active Listings
LOMAS DEL CERRO
1 Listing
Priced at $348,000
LOMAS DEL CERRO II
No Active Listings
LORING MANOR
No Active Listings
LOS ARCOS
1 Listing
Priced at $269,000
LOS ARCOS CITY HEIGHTS
No Active Listings
LUCENT
2 Listings
Priced from: $745,900 to $810,030
LUCERA
1 Listing
Priced at $429,900
LUSSO LOFTS
No Active Listings
M2i
5 Listings
Priced from: $414,900 to $899,000
MADRID
No Active Listings
MANDOLIN
1 Listing
Priced at $649,000
MARBELLA LA JOLLA COLONY
No Active Listings
MARINA PARK
No Active Listings
MARIPOSA
2 Listings
Priced from: $420,000 to $569,000
MASTERS HILL
3 Listings
Priced from: $389,000 to $525,000
MAYBERRY ESTATES
No Active Listings
MEADOW RUN
3 Listings
Priced from: $364,999 to $432,000
MENLO VILLAGE
No Active Listings
MENTONE VILLAS
No Active Listings
MERIDIAN
3 Listings
Priced from: $745,000 to $1,550,000
MESA VILLAGE
No Active Listings
METROME
6 Listings
Priced from: $399,000 to $598,000
MIRA LA PAZ
1 Listing
Priced at $549,000
MIRA LAGO
1 Listing
Priced at $625,000
MIRO
No Active Listings
MISSION BEACH VILLAS
No Active Listings
MISSION BLVD VILLAS
No Active Listings
MISSION GARDENS
2 Listings
Priced from: $264,999 to $299,000
MISSION GATE
1 Listing
Priced at $599,995
MISSION GREENS
1 Listing
Priced at $325,000
MISSION PLAYMOR
No Active Listings
MISSION PLAZA
1 Listing
Priced at $259,000
MISSION POINT VIEWS
1 Listing
Priced at $550,000
MISSION RIDGE
No Active Listings
MISSION SHORES
No Active Listings
MISSION TRAILS
1 Listing
Priced at $300,000
MISSION VERDE
No Active Listings
MISSION VILLAGE
1 Listing
Priced at $369,000
MISSION WALK
No Active Listings
MONDE
2 Listings
Priced from: $645,000 to $645,000
MONROE VILLAS
No Active Listings
MONTANA LOFTS
1 Listing
Priced at $625,000
MONTE RIO
2 Listings
Priced from: $510,000 to $529,000
MONTGOMERY PALISADES
1 Listing
Priced at $255,000
MORADA
1 Listing
Priced at $315,000
MORRELL STREET TOWNHOUSES
No Active Listings
MOTO VILLAS
1 Listing
Priced at $379,000
MYRTLE TERRACE
No Active Listings
NESTOR
1 Listing
Priced at $335,000
NEXUS
1 Listing
Priced at $399,000
NORTH PARK BUNGALOWS
No Active Listings
NORTH RIM
1 Listing
Priced at $375,000
OAK PARK
No Active Listings
OAKCREST MANOR
1 Listing
Priced at $159,900
OAKS NORTH
1 Listing
Priced at $373,500
OCEAN FRONT WALK
5 Listings
Priced from: $1,375,000 to $2,850,000
OCEAN VIEW HILLS
1 Listing
Priced at $419,000
OCEAN VIEW VILLAS
No Active Listings
OCEAN WEST
No Active Listings
OCEANUS
No Active Listings
OLIVER VILLAS
No Active Listings
ON MONTALVO
No Active Listings
ON REED
1 Listing
Priced at $599,000
ORANGE WALK
No Active Listings
ORIGEN SKYLOFT AT CIVITA
3 Listings
Priced from: $668,000 to $727,370
PACIFIC BEACH SANDS
2 Listings
Priced from: $895,000 to $1,025,000
PACIFIC BLUFFS
1 Listing
Priced at $569,000
PACIFIC GATE
7 Listings
Priced from: $1,014,900 to $3,999,900
PACIFIC HEIGHTS
2 Listings
Priced from: $299,900 to $449,000
PACIFIC ISLE
No Active Listings
PACIFIC RACQUET CLUB
No Active Listings
PACIFIC REGENT LA JOLLA
2 Listings
Priced from: $399,000 to $785,000
PACIFIC RIDGE
No Active Listings
PACIFIC SHORES
2 Listings
Priced from: $525,000 to $579,000
PACIFIC TERRACE
3 Listings
Priced from: $469,000 to $639,500
PACIFIC TOWER
No Active Listings
PACIFIC VILLAS
No Active Listings
PACIFIC WOODLANDS
2 Listings
Priced from: $299,900 to $399,000
PACIFICA SAN DIEGO
1 Listing
Priced at $698,000
PALERMO
2 Listings
Priced from: $699,500 to $775,000
PALERMO CARMEL VALLEY
No Active Listings
PALISADE GARDENS
1 Listing
Priced at $319,000
PALM BREEZE VILLAS
No Active Listings
PALM MANOR
No Active Listings
PALM TERRACE
No Active Listings
PALO ALTO
No Active Listings
PARC AT 54
2 Listings
Priced from: $425,000 to $429,000
PARK 7TH AVENUE
No Active Listings
PARK BOULEVARD EAST
2 Listings
Priced from: $379,000 to $539,000
PARK BOULEVARD WEST
3 Listings
Priced from: $449,999 to $549,000
PARK CENTRAL TOWERS
2 Listings
Priced from: $625,000 to $675,000
PARK LAUREL
4 Listings
Priced from: $1,585,000 to $3,250,000
PARK LIDO
2 Listings
Priced from: $180,000 to $195,000
PARK LOFT
9 Listings
Priced from: $525,000 to $979,000
PARK MESA
No Active Listings
PARK ONE
1 Listing
Priced at $1,099,900
PARK PLACE
6 Listings
Priced from: $799,000 to $1,479,000
PARK PLACE AT UNIVERSITY TOWNE CENTER
1 Listing
Priced at $599,000
PARK ROW
1 Listing
Priced at $399,900
Browse Individual Listings within this City
Community Locations

---
The Fair Housing Act prohibits discrimination in housing based on color, race, religion, national origin, sex, familial status, or disability.

Last Updated: 2017-09-19