San Diego Condo Mania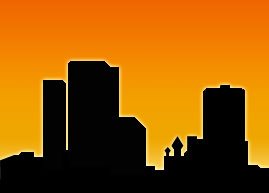 San Diego is the eighth largest city in the United States, and it thrives on tourism. Snuggled up to the Pacific Ocean with its natural deep-water harbor, mild climate, and picturesque hills and canyons, it's easy to see why tourists visit this city in droves.

In addition to tourism, military and defense is a top industry here, and Naval Base San Diego is the largest employer. San Diego is home to University of California, San Diego, and UCSD Medical Center serves as a leader in biotechnology research. Kaiser Permanente and Qualcomm are also a strong presence in the city.

The San Diego Zoo, The San Diego Zoo Safari Park, and SeaWorld San Diego are world-famous tourist attractions. Balboa Park, over 1,200 acres, is the largest urban park in the country. It's also considered the "Smithsonian of the West" with its huge assortment of cultural attractions including art galleries, more than a dozen museums, and the award winning Old Globe Theatre.

A newly remodeled waterfront promenade at America's Cup Harbor offers restaurants and marinas. Point Loma's sportfishing fleets feature charters for deep sea fishing in nearby waters or off the coast of Mexico.

It takes more than a few days to explore all that beautiful San Diego has to offer!
Condo Mania Market Reports

---

SAN DIEGO Quarterly Market Report

The resale activity for condos in San Diego for the fourth quarter increased 6.7% with 1433 sold compared to 1343 in the fourth quarter of 2015.

The Median Sale Price for condos sold in San Diego for the fourth quarter increased 9.7% with a median price of $395,000 as compared to $360,000 in the fourth quarter of 2015.
SAN DIEGO Categories
Recent SAN DIEGO Blog Posts

Civita - the Place to be for New San Diego Condos
An ambitious master planned community, Civita offers several new townhome, loft and condo communities.

Pacific Gate Sets the Luxury Condo Bar High in Downtown San Diego
Get ready San Diego - An ultra-luxurious highrise is about to hit the waterfront in 2017.
Browse by SAN DIEGO Area

Browse by Area
Active
Listings
Price
SQFT
Min Price
Max Price

---

DOWNTOWN SAN DIEGO
179
$698
$279,500
$4,750,000
MISSION BEACH
9
$962
$849,000
$2,199,000
OCEAN BEACH
7
$561
$359,000
$895,000
PACIFIC BEACH
29
$585
$289,900
$2,895,000
UNIVERSITY CITY
13
$462
$204,900
$1,349,000
UNIVERSITY HEIGHTS
1
$490
$399,950
$399,950
Featured Communities in SAN DIEGO

If the ocean is your obsession, then Harbor Club in the Marina District is the place for you. With unparalleled sea views everywhere you look, this luxurious high-rise is where the city and bay meet. There are both one and two bedroom units, as well as a two-level penthouse with 360-degree views of the bay and the city. At Harbor Club, you can enjoy a spa, Jacuzzi, 95-foot swimming pool, a fitness room with sauna, an outdoor patio dining area and the famous Morton's of Chicago ...

Enjoy the grand lifestyle at The Grande South. Located just one block from the bay and 4 blocks from Little Italy, this property is the perfect home for those who love to be in the middle of everything, but want somewhere with class to relax. Units include grand views of San Diego and the blue waters of the bay, as well as offers walking distance from the most popular attractions, shops, restaurants, and parks downtown. This luxurious high rise comes complete with a pool, spa/hot ...

Located in the Marina District of Downtown San Diego, Meridian is a unique luxury condo building that is reminiscent of something out of the New York skyline. Its landscaped garden, grand lobby, spa and pool, and scenic views of the San Diego Bay makes the 27-story Meridian building one of the most coveted properties in the bay area. The living quarters at the Meridian have high ceilings, ample storage space, and large closets. The building is close to medical offices, retail ...
Browse by SAN DIEGO Community

Community
Active Listings
Price Range

---

1 MISSION
1 Listing
Priced at $899,000
41 WEST
4 Listings
Priced from: $1,160,000 to $4,499,000
ACQUA VISTA
3 Listings
Priced from: $419,000 to $600,000
AIROSO
1 Listing
Priced at $720,000
ALICANTE
2 Listings
Priced from: $799,900 to $1,460,000
ALOFT ON CORTEZ HILL
1 Listing
Priced at $335,000
ALTA
2 Listings
Priced from: $650,000 to $829,000
ANDALUCIA
1 Listing
Priced at $589,000
ARIA
2 Listings
Priced from: $419,000 to $620,000
ARIZONA PARK
1 Listing
Priced at $349,900
ATLAS
1 Listing
Priced at $529,000
ATRIA ON MARKET
2 Listings
Priced from: $289,900 to $400,000
AURORA AT RIVIERA DEL SOL
5 Listings
Priced from: $273,000 to $330,000
AVERY POINTE AT VERIDIAN
2 Listings
Priced from: $824,900 to $854,900
BALBOA PARK
4 Listings
Priced from: $1,299,500 to $2,629,500
BALBOA RIDGE
1 Listing
Priced at $285,000
BAY CREST
1 Listing
Priced at $385,000
BAY HO
5 Listings
Priced from: $262,500 to $490,000
BAY RIDGE
1 Listing
Priced at $449,000
BAY TERRACE PINES
3 Listings
Priced from: $225,000 to $369,000
BAYSIDE
3 Listings
Priced from: $764,900 to $1,890,000
BAYSIDE WALK
2 Listings
Priced from: $1,099,000 to $1,998,000
BAYVIEW RIDGE
1 Listing
Priced at $199,000
BEECH TOWER
1 Listing
Priced at $599,000
BELLA VIA
1 Listing
Priced at $659,000
BERNARDO GREENS
1 Listing
Priced at $335,000
BLOSSOM WALK
1 Listing
Priced at $315,000
BLUE WATER VILLAS
1 Listing
Priced at $1,075,000
BLUFFS OF FOX RUN
1 Listing
Priced at $485,000
BONITA VISTA
1 Listing
Priced at $305,000
BREEZA
4 Listings
Priced from: $409,000 to $1,249,000
BRIDGEVIEW
1 Listing
Priced at $414,900
BROADWAY PINES
1 Listing
Priced at $219,900
CAMBRIDGE
2 Listings
Priced from: $220,000 to $350,000
CAMBRIDGE SQUARE
1 Listing
Priced at $899,000
CAMELOT BAY
1 Listing
Priced at $749,900
CAMINO VILLAS
2 Listings
Priced from: $449,000 to $465,000
CAMPANAS
2 Listings
Priced from: $430,000 to $455,000
CAMPUS WALK
1 Listing
Priced at $299,000
CANYON RIM
1 Listing
Priced at $469,000
CANYON WOODS
1 Listing
Priced at $449,000
CAPISTRANO
1 Listing
Priced at $399,900
CAPRI
1 Listing
Priced at $419,000
CAREFREE SAN CARLOS
1 Listing
Priced at $300,000
CARMEL POINTE
1 Listing
Priced at $528,800
CASA DE ALVARADO
2 Listings
Priced from: $395,000 to $399,000
CASA SIERRA
1 Listing
Priced at $210,000
CASABELLA RENAISSANCE LA JOLLA
2 Listings
Priced from: $1,265,000 to $1,349,000
CASTAWAY
1 Listing
Priced at $629,000
CHATEAU VILLAGE
2 Listings
Priced from: $659,000 to $749,900
CITY WALK
3 Listings
Priced from: $624,900 to $645,000
CITYFRONT TERRACE
3 Listings
Priced from: $659,000 to $995,000
CITYSCAPE
1 Listing
Priced at $323,000
COLLEGE PARK TOWN HOMES
1 Listing
Priced at $349,000
COLLWOOD POINT
1 Listing
Priced at $304,899
CORAL COVE
1 Listing
Priced at $694,000
CORONADO TERRACE
1 Listing
Priced at $340,000
COURTYARDS
3 Listings
Priced from: $415,000 to $685,000
CREEKWOOD
2 Listings
Priced from: $339,500 to $349,000
CREST AT DEL MAR
1 Listing
Priced at $825,000
CROWN BAY
1 Listing
Priced at $509,900
CROWN POINT VILLAS
1 Listing
Priced at $719,995
DARNALL
1 Listing
Priced at $260,000
DEL CERRO HEIGHTS
1 Listing
Priced at $620,000
DEL MAR VILLAS
1 Listing
Priced at $434,900
DEL REY
1 Listing
Priced at $308,000
DISCOVERY AT CORTEZ
4 Listings
Priced from: $430,000 to $1,195,000
DOMA
2 Listings
Priced from: $799,900 to $1,069,000
EAST BLUFF
1 Listing
Priced at $549,000
EDGEWATER
1 Listing
Priced at $399,900
EL CORTEZ
1 Listing
Priced at $459,000
ELECTRA
7 Listings
Priced from: $599,999 to $1,199,000
EVERGREEN
1 Listing
Priced at $275,000
FAHRENHEIT
1 Listing
Priced at $789,000
FASHION HILLS
1 Listing
Priced at $598,000
FELSPAR BY THE SEA
2 Listings
Priced from: $839,900 to $839,900
FRAME AND FOCUS
3 Listings
Priced from: $619,999 to $785,000
FRANCISCAN
2 Listings
Priced from: $309,000 to $315,000
FRIARS VILLAGE
2 Listings
Priced from: $400,000 to $433,000
GASLAMP CITY SQUARE
7 Listings
Priced from: $332,000 to $569,000
GIANNI
1 Listing
Priced at $499,000
GLENWOOD SPRINGS
1 Listing
Priced at $585,000
GOLDEN HILL
5 Listings
Priced from: $269,900 to $725,000
GRANDE AT SANTA FE
1 Listing
Priced at $610,000
HACIENDAS
2 Listings
Priced from: $339,800 to $339,900
HALCYON
1 Listing
Priced at $689,000
HARBOR CLUB
11 Listings
Priced from: $715,000 to $4,150,000
HARBORVIEW TERRACE
1 Listing
Priced at $575,000
HARD ROCK
5 Listings
Priced from: $280,000 to $360,000
HERITAGE PARK
2 Listings
Priced from: $319,000 to $320,000
HIGH COUNTRY WEST
1 Listing
Priced at $629,000
HILL N DALE
1 Listing
Priced at $679,000
HILLSBOROUGH
1 Listing
Priced at $370,000
HORIZON HOUSE
1 Listing
Priced at $398,500
HORIZONS
7 Listings
Priced from: $639,900 to $999,000
HYDE PARK VILLAS
1 Listing
Priced at $309,000
ICON
7 Listings
Priced from: $365,000 to $745,000
ILLINOIS ARMS
3 Listings
Priced from: $309,000 to $389,000
KENSINGTON PARK VILLAS
1 Listing
Priced at $525,000
KENSINGTON VILLAS
1 Listing
Priced at $315,000
LA BOHEME
1 Listing
Priced at $469,000
LA PLAGE
1 Listing
Priced at $849,900
LAUREL HILL
1 Listing
Priced at $359,900
LOFTS AT 777
4 Listings
Priced from: $352,000 to $635,000
LOMA CRESTA
1 Listing
Priced at $395,000
LOMA PORTAL
1 Listing
Priced at $650,000
LOS ARCOS
1 Listing
Priced at $239,000
LUCENT
2 Listings
Priced from: $750,935 to $768,205
M2i
7 Listings
Priced from: $488,888 to $975,000
MANDOLIN
1 Listing
Priced at $719,900
MARBELLA LA JOLLA COLONY
1 Listing
Priced at $575,000
MARINA PARK
1 Listing
Priced at $325,000
MASTERS HILL
2 Listings
Priced from: $476,000 to $619,000
MERIDIAN
8 Listings
Priced from: $670,000 to $4,750,000
METROME
6 Listings
Priced from: $320,000 to $519,900
MIRA LA PAZ
1 Listing
Priced at $440,000
MISSION PLAYMOR
1 Listing
Priced at $425,000
MISSION PLAZA
2 Listings
Priced from: $297,500 to $305,000
MISSION VILLAGE
1 Listing
Priced at $279,000
MONDE
1 Listing
Priced at $699,000
MONTANA LOFTS
1 Listing
Priced at $649,000
NESTOR
1 Listing
Priced at $340,000
NORTH RIM
1 Listing
Priced at $429,000
OAK PARK
1 Listing
Priced at $310,000
OAKS NORTH
4 Listings
Priced from: $299,000 to $390,000
OCEAN FRONT WALK
3 Listings
Priced from: $1,299,000 to $2,199,000
OCEAN VIEW HILLS
1 Listing
Priced at $428,125
ORIGEN SKYLOFT AT CIVITA
1 Listing
Priced at $699,999
PACIFIC BLUFFS
1 Listing
Priced at $420,000
PACIFIC GATE
5 Listings
Priced from: $1,044,900 to $3,949,900
PACIFIC RACQUET CLUB
1 Listing
Priced at $410,000
PACIFIC REGENT LA JOLLA
4 Listings
Priced from: $335,000 to $399,000
PACIFIC TOWER
1 Listing
Priced at $552,500
PALERMO
2 Listings
Priced from: $379,900 to $397,000
PARK BOULEVARD EAST
3 Listings
Priced from: $344,000 to $549,000
PARK BOULEVARD WEST
2 Listings
Priced from: $374,000 to $384,000
PARK LAUREL
5 Listings
Priced from: $2,150,000 to $2,795,000
PARK LOFT
3 Listings
Priced from: $685,000 to $2,675,000
PARK ONE
1 Listing
Priced at $1,189,900
PARK PLACE
3 Listings
Priced from: $849,000 to $939,900
PARK TERRACE
3 Listings
Priced from: $415,000 to $595,000
PARK VIEW
1 Listing
Priced at $435,000
PARK VILLAS SOUTH
1 Listing
Priced at $240,000
Browse Individual Listings within this City
Community Locations

---
The Fair Housing Act prohibits discrimination in housing based on color, race, religion, national origin, sex, familial status, or disability.

Last Updated: 2017-03-23